Finansowanie Fabryczne
Digital strategy, webdesign and branding for a joint venture between URSUS S.A. and SGB Bank S.A.
In 2016, the company URSUS S.A. has invited SGB cooperative banking group to cooperate in a program called "URSUS Industrial Funding". The program was designed to support the development and restructuring of Polish farms.
While maintaining the Corporate Identity guidelines of both companies, we have tried to create the most consistent communication of the program, which would clearly underline benefits offered. We have also launched an information platform, explaining the objectives of the program and allowing a direct support.
Graphic identity of  "URSUS Industrial Funding" program uses the colors and elements of the logotype of URSUS brand.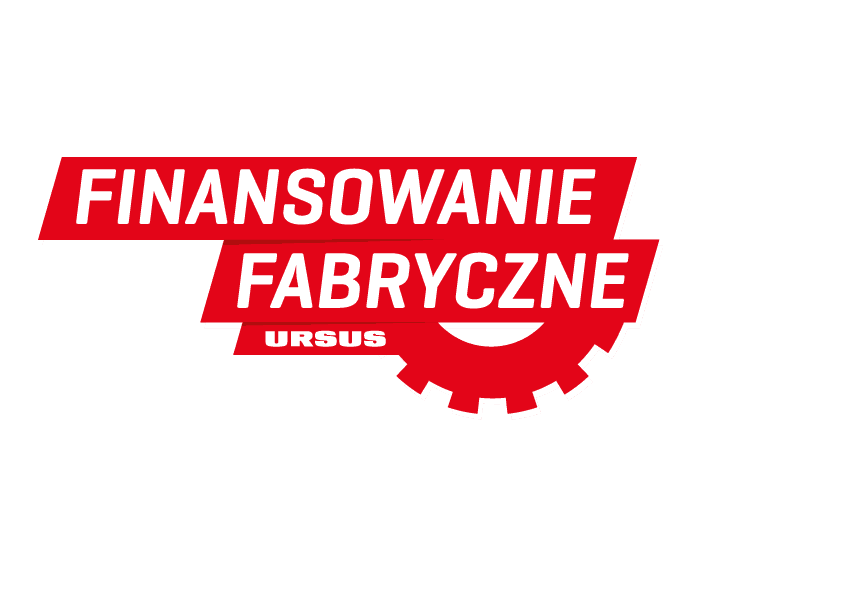 Landing Page

was designed to explain benefits of the program as well as the principles on which it can be used in the most accessible way.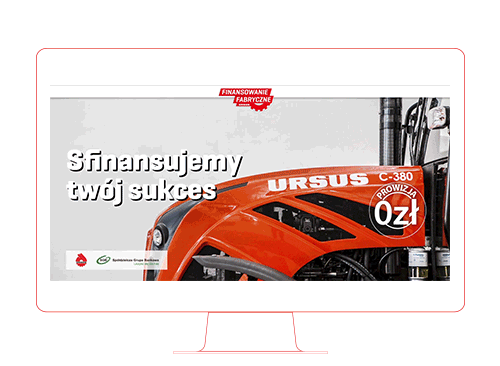 Animated movie

explaining workings of the program.
// Vector objects from Adobe Illustrator in a 3D camera environment in After Effects. Editing: Adobe Premiere. //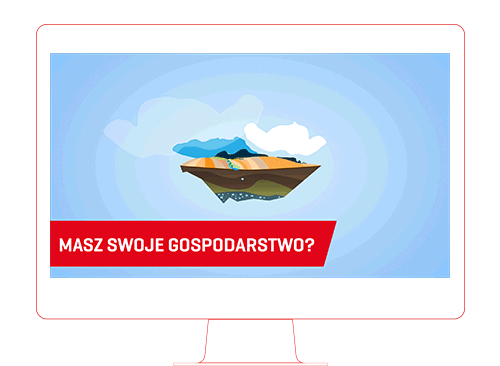 The elements of visual identification implemented in Bank branches across Poland and promotional materials: leaflets, posters and print ads.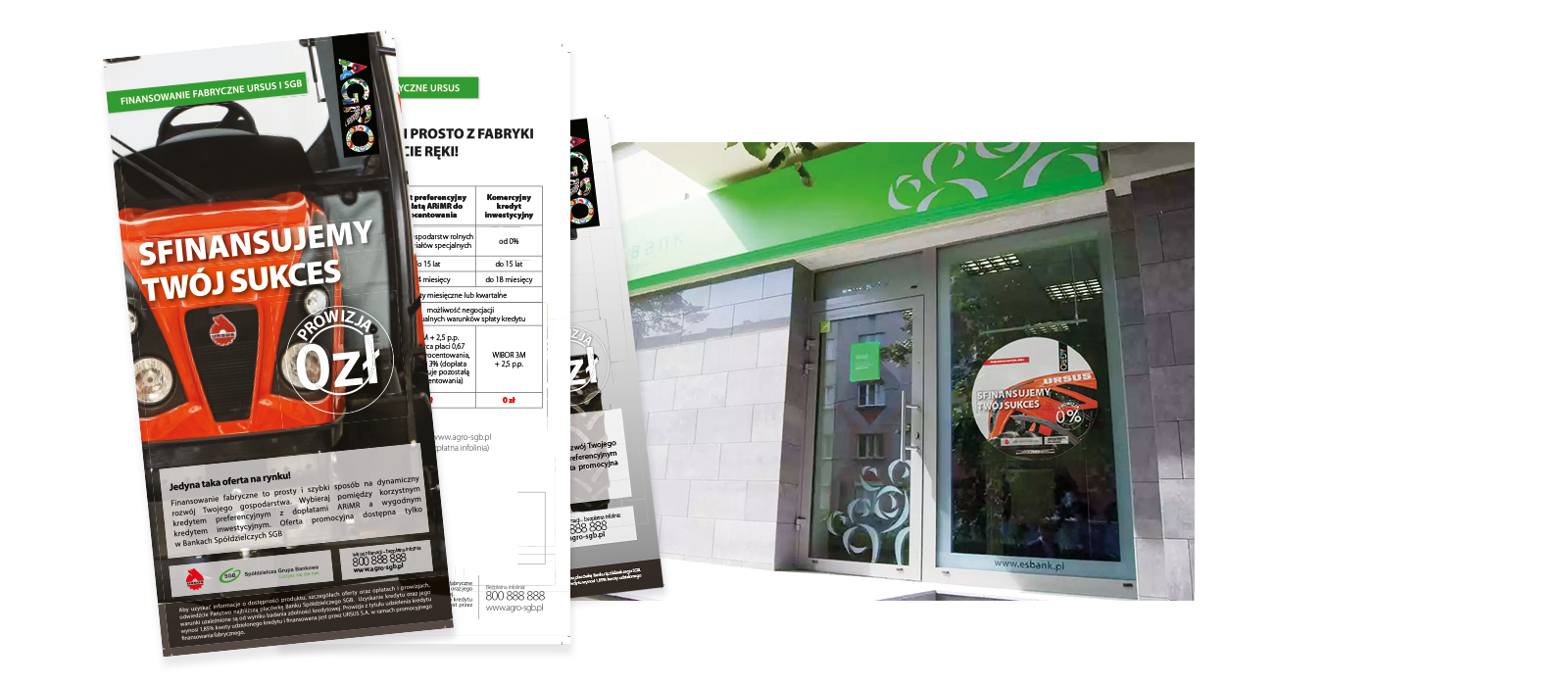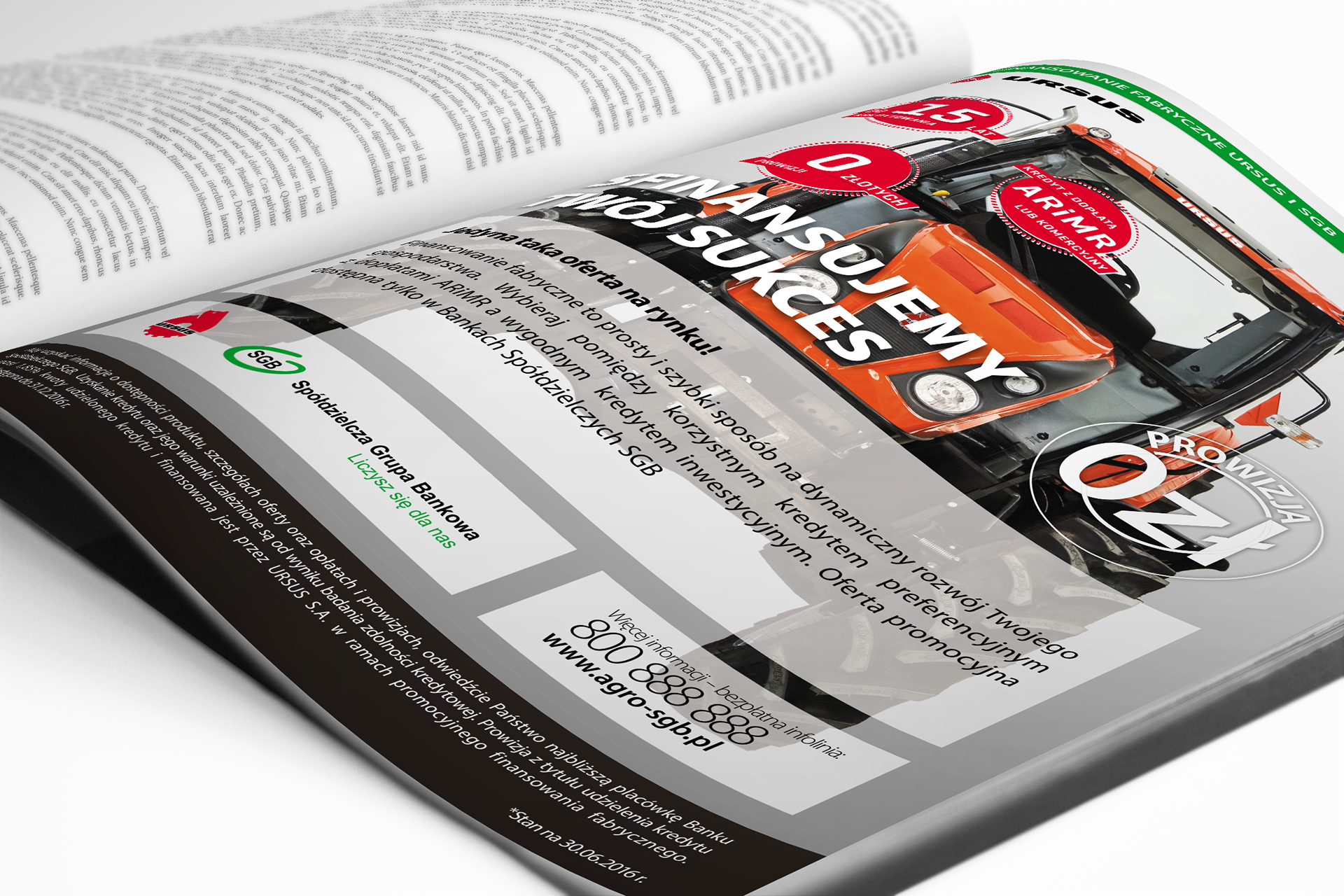 Communication in social media emphasized the benefits flowing from the industrial financing, as well as simple rules of participation in the program. It was directed primarily at decision-makers in farms and to the younger generation, which thanks to the ability of efficient navigation in the virtual space is an "advisory body" when making purchasing decisions.